Sagrantino Wine and  Truffles Tour
March and December 2022
Umbria, the green heart of Italy is a treasure trove for art lovers and connoisseurs. Amidst small medieval villages of untouched charm such as Montefalco, Gualdo Cattaneo, Bevagna, the Sagrantino Wine Road winds its way. The grape variety Sagrantino and the wine of the same name have been inseparably linked to Montefalco for at least 800 years. This means that both have become symbols of the identity of a territory and a community. This vine also characterises the landscape within the 13th century walls of Montefalco, where it grows in tiny vineyards in the centre of the town.  The Sagrantino is now a must on every prestigious wine list.
Also connected to the terroir of this area is the truffle. It makes this land a paradise for gourmets. The coveted black truffle grows from December to March. In the middle of centuries-old forests we will search for the precious tubers together with an experienced truffle hunter and their faithful dogs. We promise that you will be taken to the heart of an ancient tradition that has remained unchanged over the centuries.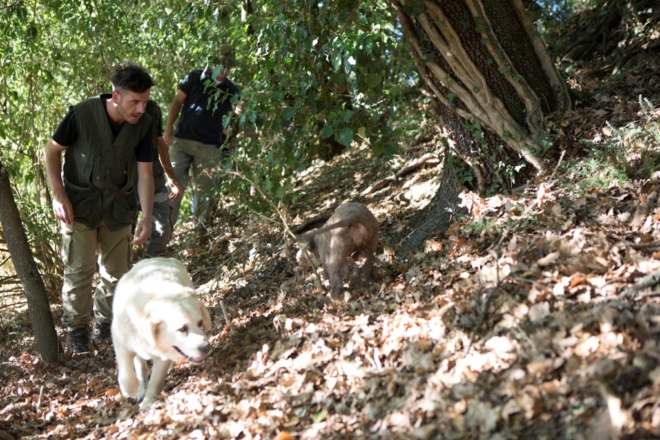 5 Days Travel Itinerary
DAY 1 Arrival and welcome reception The history of Montefalco and the Sagrantino area with a visit to the medieval cellars of the Franciscans
Dinner with 3 course menu and your first Sagrantino wine choice.
DAY 2 Excursion to Trevi with visit of its olive tree museum and a walk to the Cathedral – truffle hunting and lunch with truffle menu in one of the best olive oil production region in Italy. Optional excursion of Unesco-listed Basilica di San Francesco in Assisi with private minivan.
DAY 3 Visit of the cellar and wine tasting with umbrian small lunch at one of the best wineries in Montefalco – evening free – excursion to Bevagna on the Sagrantino wine route.
DAY 4  Excursion along "the road of Sagrantino wine" from Montefalco to Gualdo Cattaneo. Visit of a premium winery in San Marco di Montefalco. Small lunch with a selection of wines, delicious food and local products. In the evening black truffle dinner menu in Montefalco.
DAY 5 Guided visit of Todi's art treasures with Elisa, art historian. Light lunch in the old Town.  Departure in the early afternoon.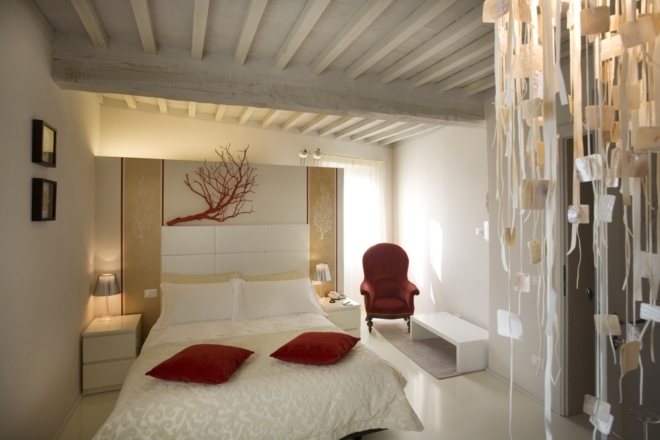 Travel services
– 4 nights in **** hotel with breakfast buffet in double or single rooms Superior Standard in Montefalco's old town
– 1 Welcome – Dinner with winter Umbrian menu in Montefalco
– First wine tasting with small lunch in one of the best wineries in Montefalco. Selection of 2 out of 4 wines per participant in bottles of 325 ml with basket.
– Second  wine tasting and small lunch with premium local products
– 3 course menu with black truffles in Trevi
– 3 or 4-course dinner in one premium restaurant in Montefalco
– Light lunch on departure day in Todi
– Guided tours of Montefalco, Bevagna, Gualdo Cattaneo, Trevi and Todi in English
Extra facultative excursion to Assisi can be arranged on day 2
Prices for small groups of 4 – 8 participants

Price per person from 1200 Euro in double superior room. Detailed information will be provided on the arrival. Remote assistance during your staying or daily individual support. Ground transportation for 4 – 7 participants. Transfer from Leonardo da Vinci Rom Airport extra.
info@adeles-goodcompany.de