STUDY ABROAD PROGRAM
Join us for the customized Mediterranean Diet Study Abroad Program.
Perched on the Tyrrhenian Sea, the town of Salerno sparkles with views of cultural and culinary significance.   The "Schola Medica Salernitana", home of the most important source of medical knowledge in Western Europe during the Middle Ages, and the Giordino della Minerva will give students a unique experience in our origins of medicine and healthcare.  Further down the coast lies the Cilento National Park where Dr. Ancel Keys lived and worked for forty years.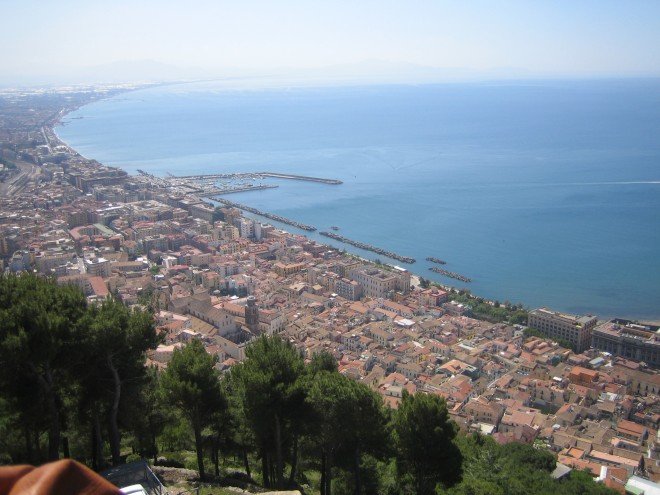 University Programs
Our Mediterranean Diet Study Program began in 2009 with health science students from Armstrong State University (USA) and Georgia Southern (USA).  The program has grown to include Saint Louis University (USA) nutrition and dietetics students from 2015 to present.
My itineraries will introduce you in the uniquely regional cuisines of the area and their relationship to the environment, the agriculture, and the lifestyle of this beautiful Mediterranean location.
Your cultural immersion includes hands-on activities and tutorial sessions with academic lecturers and culinary experts.  Field trips include farmers' markets, specialty shops, apiaries, farms, and wineries.
Activities
The educational trip includes a range of activities stretching from the dramatic Amalfi Coast to the majestic Cilento National Park.   Our cooking sessions and food workshops are slected specifically for their relevance to our topic of the Mediterranean Diet.
Through these experiences students will develop an understanding of the key role that food plays in our Mediterranean lifestyle that embraces health, nutrition, and personal well-being.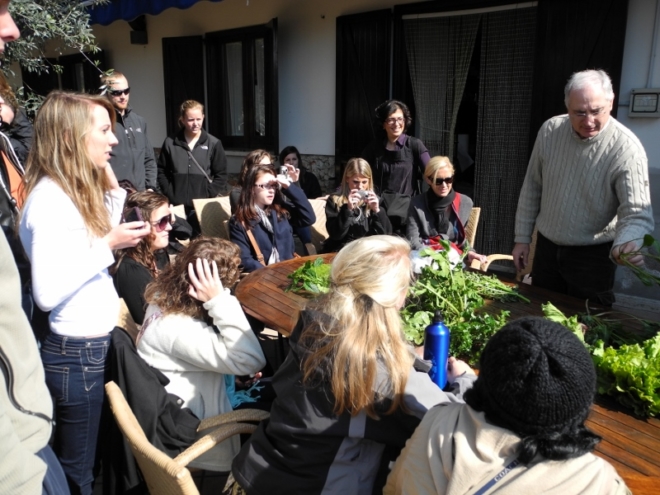 Traditions and globalization
The traditions, protocols, and history of our food is discussed with special focus on the influence and impact of recent globalization trends.
Send your inquiry and you will receive a customized Mediterranean Diet Study Program in southern Italy . info@adeles-goodcompany.com
Annaclara's Pizza Baking
                I loved this experience. I loved the hands on activity of preparing the meal and I thought it was delicious. The fried borage was one of my favorite dishes I had on the trip and I loved her dessert. I felt "at home" during this experience.
Donatella's cooking class 
Cooking with Donatella was probably my favorite culinary trip yet. It was amazing to see all the generations come together to cook. I was mesmerized by the precision of the pasta rolling and the food was hearty and delicious (I cleaned my plate after every serving). What I liked most about this trip was that we all had a blast and had fun cooking together. Even with the language barrier, we all came together for the food and the company, which I think is a main part of the Mediterranean Diet.
I loved the Med Diet tour atmosphere of small restaurants, interacting with staff and chefs and the variety of food items. I always felt welcomed and particularly receiving food right from the kitchen.